REACH Niagara strengthens communities by providing healthcare to those who do not have their basic needs met. This includes people who are homeless, precariously housed, and living below the low-income measure.

Values
Equity – We believe everyone has the right to equitable healthcare. We are passionate about serving the community.
Compassion – We treat all people with dignity, kindness and compassion.
Empathy – We are accepting and we do not judge. We meet people where they're at, building trust along the way.
Respect – We respect each other and everyone we encounter.
Collaboration – We are committed to working collaboratively with our providers, our staff, our partners and the people we serve.
See an overview of our 2023-2026 Strategic Plan here.
REACHing out in Niagara
The Need
There are more than 650 people experiencing homelessness and nearly 70,000 people living in poverty in Niagara. Health concerns increase and access to healthcare decreases when people are unable to have their basic needs met. Poverty increases the chances of negative health conditions due to a lack of access to nutritious foods, shelter, and clean water.
Homeless people face several barriers to accessing the healthcare they need. This includes lack of access to transportation, the inability to keep appointments, lack of health insurance, and past experiences of stigmatization.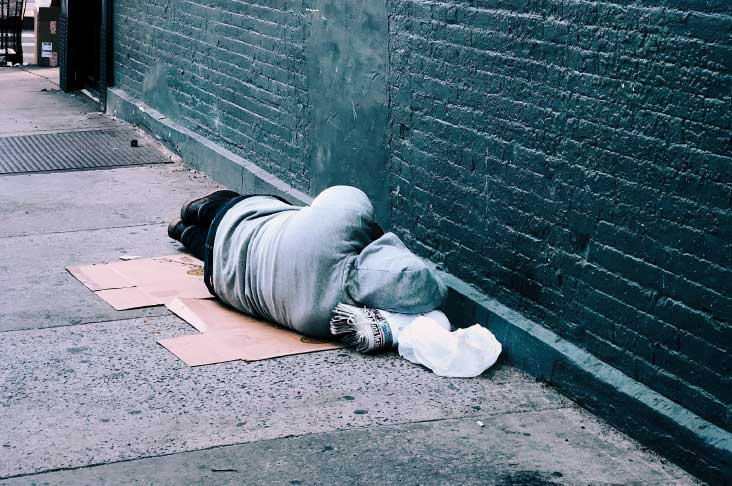 ---
Strong communities start with accessible healthcare.
---
Filling the Gap
Strong communities start with accessible healthcare. REACH Niagara is committed to providing non-judgemental and low-barrier health care services, including ongoing primary care, select form assistance, connection to supports, counselling, harm reduction supplies, preventative care screening, system navigation, and referrals.
There are no health cards or appointments required to access REACH clinics. 
The goal is to build trusting relationships between patient and provider and to transition people to places of stable care.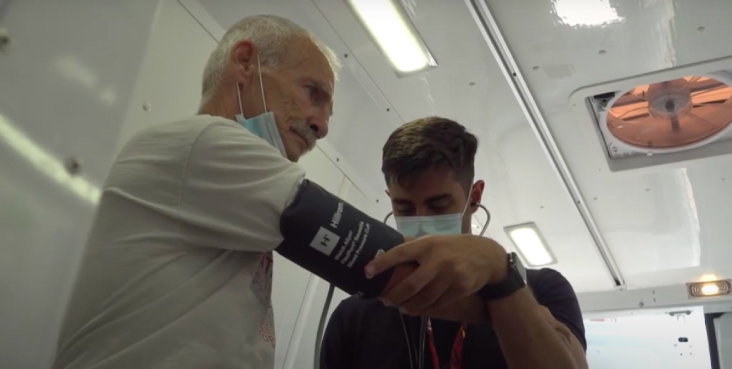 ---
Accessing REACH
REACH Niagara clinics are operated with the support of community partners across the region. We provide clinics at several accessible locations across Niagara in the Mobile Health Clinic, powered by TELUS Health, operate a recuperative bed unit in partnership with Niagara Region, and coordinate Niagara's Safer Supply Program with several regional partners.
You can see a list of REACH clinics here.
---
Together, we can create a supportive Niagara.
---
Support REACH
When you donate to REACH Niagara, all of the money stays right here in your community. Donations received go towards medical equipment and supplies, maintaining our fully equipped mobile clinic, as well as basic necessities such as food, water, socks, and feminine hygiene products.
We appreciate all of your generous support. Together, we can create a supportive Niagara.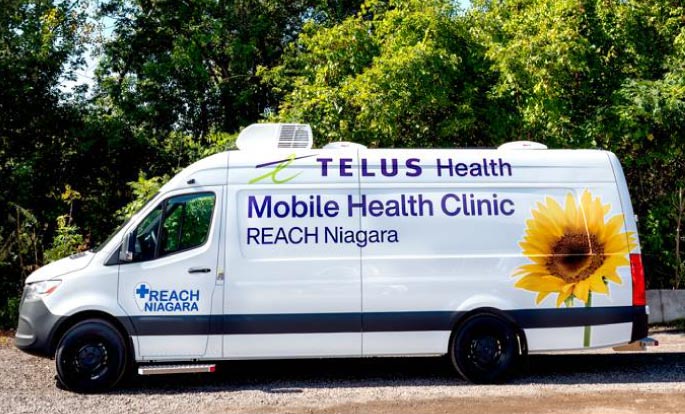 Land Acknowledgement
REACH Niagara acknowledges the land on which we live and work is the traditional territory of the Haudenosaunee and Anishinaabe peoples. This territory is covered by the Upper Canada Treaties and is within the land protected by the Dish With One Spoon Wampum agreement.
We believe that it is important to recognize the Haudenosaunee and Anishinaabe peoples for their care and teachings about the earth and our relations.
We are dedicated to moving forward in the spirit of partnership, collaboration, and reconciliation, as we learn together and contemplate the possibilities that lay ahead.