REACH Niagara is overseen and guided by a knowledgeable Board of Directors that is committed to helping make Niagara a more supportive place for all.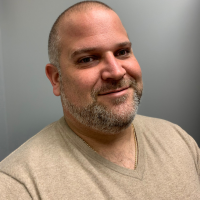 Frank Ruberto, Chair
Frank currently works as the Executive Director of the Niagara Medical Group Family Health Team, a position he has held since 2016. As a health care executive in Niagara Region, Frank sees firsthand the benefits that REACH provides to the community. Frank holds an undergraduate degree in psychology from Brock University, a master's degree in health care leadership from York University, and a certificate in medical office administration from Niagara College. In addition to serving on the board for Niagara Children's Centre, Frank also serves as the board president for Big Brothers Big Sisters of Niagara , and as board president of the Ontario Medical Group Management Association. Frank lives in Niagara Falls and in his spare time enjoys practicing and teaching yoga.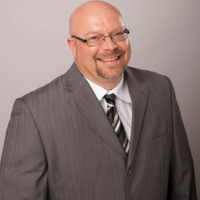 Neil Cosby, Director
Neil is a seasoned Senior Human Resources professional with experience across a variety of industries in the private sector and non-profit sector as well as unionized workplaces, . His background includes systems review, development and re-design in recruitment/talent acquisition, training/organizational development, health & safety/wellness, labour and employee relations and performance management. As well as consulting to business on a variety of HR areas, Neil is a former Adjunct Professor at Niagara College and Humber College where he teaches HR in the respective institutions' School of Business. Prior to a career in HR, Neil worked in the social services sector as a front-line worker and manager. He worked with homeless populations and youth.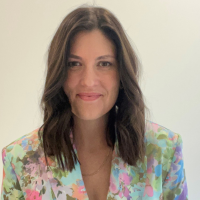 Gillian Dilts, Director
Gillian (she/her/hers) has worked for Niagara Region Public Health for the past 13 years, starting her career as a Public Health Inspector. After working on the frontline for seven years, she transitioned to a team leader role, specializing in infection prevention and control. In 2020, Gill moved into a leadership role in Environmental Health, focusing on quality assurance and continuous quality improvement. Gill has a bachelor of applied science degree, majoring in Public Health and Safety from Toronto Metropolitan University, a bachelor of science degree, majoring in Health Studies and a master's degree in Public Health from the University of Waterloo. Born and raised in Niagara, Gill is passionate about public health, her community, and improving health equity amongst marginalized and vulnerable populations. Gill loves an adventure and can be found hiking, biking, and running across the region or spending time with her French Bulldog, Theodore.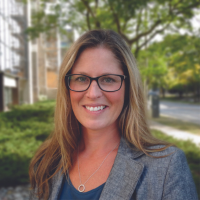 Ashleigh Doyle, Director
Ashleigh Doyle is a Marketing and Communications Manager at United Way Niagara. With over 12 years of experience in the non-profit sector, Ashleigh is knowledgeable about the multitude of barriers facing vulnerable people in our community. Ashleigh has a solid track record of creating and implementing comprehensive successful campaigns raising awareness and funds for vital programs addressing poverty. As a member of the board, Ashleigh looks forward to bringing her expertise and passion for social equity to the table, utilizing resources available to elevate the organization's position as a crucial piece of Niagara's healthcare landscape.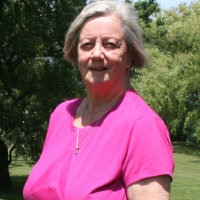 Francine Geikie, Director
Fran retired from the Niagara Health System/McMaster University after more than thirty years of service. She was a founding member and inaugural regional teaching campus Administrator of the McMaster Medical School in Niagara. She is the co-founder of REACH, Niagara. Fran continues to volunteer in the Niagara Community currently focusing her efforts on REACH Niagara and Hospice Niagara.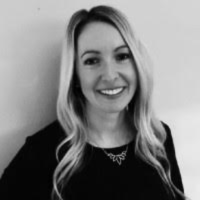 Billi Moyer, Director
Billi Moyer is an experienced human resources professional who spent the first decade of her career working in the group insurance industry, including roles with one of Canada's largest privately held benefit and retirement consulting companies and one of the largest investor-owned health services organizations. Over the course of those ten years, Billi saw an exciting opportunity to help organizations get more value from their group benefit plans. Today, as President of Moyer Consulting Group, Billi uses her unique skill set to assist a diverse portfolio of not-for-profit, public and private organizations in creating and executing employee benefits strategies and retirement plans. Moyer Consulting Group's signature process helps organizations ensure their plan supports their unique goals and culture and keeps pace with the company's evolution over time.Billi is passionate about serving her community and dedicating time to help others. Billi sits on the Board of Directors for Employment Help Centre and was previously an Auxiliary Board Member for Niagara Region Sexual Assault Centre.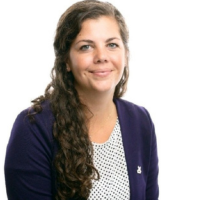 Talia Storm, Director
Talia Storm is a passionate advocate committed to improving lives through her work in the non-profit sector. After leaving Niagara to earn a degree in International Development from York University, Talia relocated to Montreal to create tools and curriculum to further the prevention of HIV. In 2013, Talia returned to the region and accepted a front-line position in the StreetWorks program at Positive Living Niagara providing active opioid users and their networks training in overdose prevention. Talia is currently the Director of StreetWorks Services at Positive Living Niagara, and oversees comprehensive harm reduction work for the agency.  She credits her roots in volunteering for helping shape her career path and currently practices her own form of radical self-care as a volunteer leader for the oldest Girl Guide unit in North America.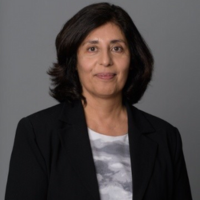 Saroj Vasant, Director
Saroj is a UK-educated lawyer and emigrated to Canada in 1995. She is a Compliance Specialist in the Financial Services industry with over 2 decades of proven leadership in the development and delivery of proactive strategies in governance and regulatory risk management at major Canadian banks and multinational corporations. Saroj currently works part-time for Coast Capital Savings credit union as the Ombudsperson responsible for ensuring all complaints are investigated in a fair and impartial manner. Prior to this role, she led an enterprise-wide project to successfully achieve Federal credit union status for the BC-based credit union, making it only the second credit union in Canada to achieve this accreditation. Saroj resides in Niagara on the Lake with her husband and dog (Daisy). In her spare time, she is involved as a volunteer for Meals on Wheels, a local animal rescue charity and sits on the Board of a local women's shelter. Her other interests include reading and traveling.